Escape to Battlefield Bed and Breakfast Inn for your Honeymoon or Romantic Getaway in Historic Gettysburg, PA
Our romantic rooms, picturesque landscape, and charming ambiance make us the premiere destination Inn for honeymoons and couples seeking romance in Gettysburg, PA
Our picture perfect property is the ideal place to start your life together as a couple on your honeymoon. Battlefield Bed and Breakfast Inn is situated on thirty acres of beautiful nature preserve on the South Cavalry Battlefield in historic Gettysburg, PA. When booking your Pennsylvania honeymoon you have twelve rooms to choose from, each room with it's own unique character and charm. Preferred rooms for honeymoons and romance include: The Tack Room - built inside of a circa 1810 barn, Swan Cottage - a private romantic honeymoon cottage, Anna's Garden - a romantic bridal suite, Houghtelin's Hideaway - a romantic groom's suite, and General Merritt's Suite - the entire upstairs floor of the 1809 farmhouse with a romantic gas fireplace. The Inn has many romantic features that are a must-have for honeymoons, such as: common rooms with gas fireplaces, a large outdoor deck with a view, furnished outdoor areas with places for picnics, walking trails, and friendly farm animals. Start planning your romantic Gettysburg, PA honeymoon getaway today! Call 1-717-334-8804 to speak with the Front Desk about honeymoon and romance packages.
Gettysburg's Bed and Breakfast for Travelers with Dogs
We have Ideal rooms for dogs, Dog-Friendly breakfasts, Dog-Friendly History presentations, & scenic Walking Trails.
Spacious rooms with dog-friendly amenities, such as direct outdoor access doors. The perfect rooms for guests with dogs.
Bring your dog to breakfast with you!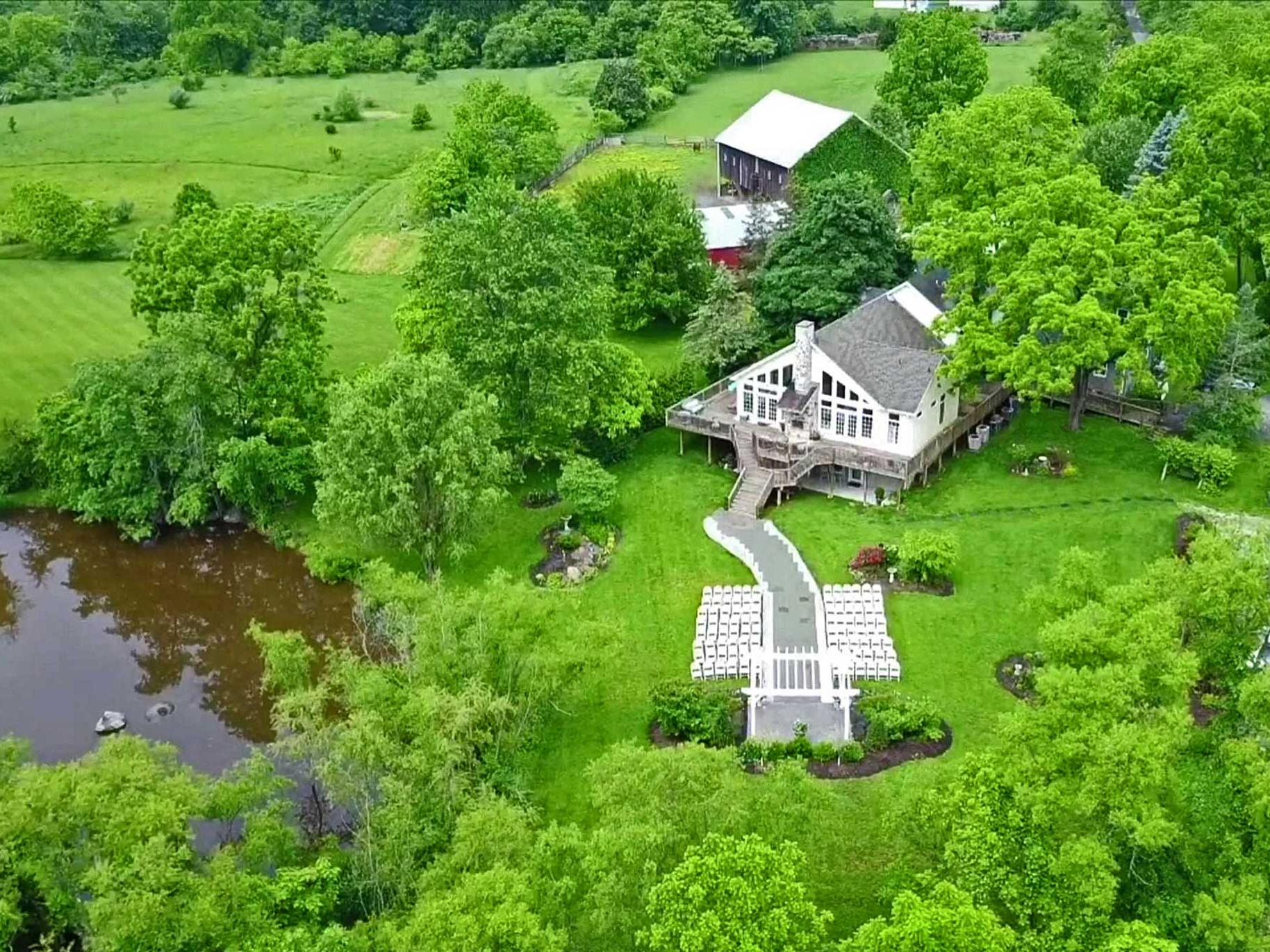 30 Acres with Walking Trails
Our 30 acre property on the Gettysburg battlefield has walking trails for long scenic walks with your dog.
Dog Friendly History Presentations
Indoor and outdoor history presentations at the Inn are completely dog friendly.
Our Dog-Friendly Packages
Packages Tailored to the Needs of Travelers and their Dogs